Why Do You Need An Auto Locksmith?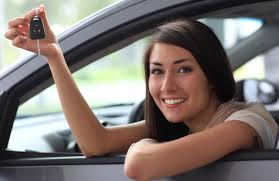 You never know when misfortune befalls you or any of your loved ones. Therefore whenever you yourself go out for a drive at night or one of your family members does so, it is advisable and almost necessary that you people keep the contact number of a local auto locksmith in your phone. Because accidents or emergencies occur without informing, it would be great when you know who to call if you're stuck outside or locked out of your vehicle.
If you are a parent, it's your responsibility to keep your children safe. Now children tend to get reckless, especially teenagers when they are out driving with their friends. It's important that you always have the number of a local auto locksmith on hand so that you know who to call for help in case your son or daughter have misplaced their keys or have locked them inside their car. Just ensure you have the number programmed in your and your teenager's phone so that nobody panics and simply get the situation resolved without any problem.
It is good if you can find out a local auto locksmith servicing in your area beforehand. Because you can simply not rely on any random locksmith, it is imperative that you do your research before you save the contact number of one. And because locksmiths are busy bodies, it won't do any harm if you look up two or three reliable locksmiths and keep their contact numbers handy.
You can use the internet to locate a reliable auto locksmith servicing in your area. Just Google [your area + locksmith] and you will be prompted with a number of links. You can visit the websites listed and check for license number and customer reviews to be sure of the person you'd be calling for help. If this doesn't work, you can always ask your neighbors, family, friends or colleagues to refer to you any reliable auto locksmith they might have hired in the past. Remember it's about the security of your children and your family so you simply cannot trust any random person claiming to offer auto locksmith services.
Make sure you opt for an auto locksmith who is professional and experienced enough to handle all types of auto locks. Technology has progressed and we have come a long way from the traditional car keys. Today we have fobs and transponder keys with specially programmed computer chips in them. A professional auto locksmith will be skilled to handle transponder keys as well; therefore it is essential that you always confirm whether or not they can fix the latest keys.
You can always ask your dealer for a spare key when you lose your only set but that certainly doesn't sound feasible when you're stuck in an emergency situation. For this, an auto locksmith offering services on emergency basis is the best option and you should keep their contact number handy at all times for the best solution.