There is only one word that seems to accompany every lockout, stress! A lockout is a very stressful situation, it does not matter whether it is a car lockout or a home lockout. It is always stressful when you cannot access something that you really want to, simply because you misplaced your key, or damaged it in the process of trying to access a certain location or even just forgot it in and ended up closing it in there. There are people that lock themselves out of their cars when all they want to do is rush to pick up their child from school or get to that time sensitive meeting or make it to that interview on time. Some lock themselves out of their own home simply because they are trying to reduce the amount of time that they are late by. So, what is the only other thing to do when caught in such situations other than panic? Simply pick up your phone and call or email Lockout Los Angeles.
Why go with us?
Here are a few reasons why we are the best at what we do: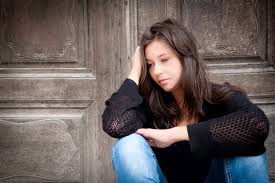 1. Support Staff:
Our staff is available round the clock to answer your phone calls, reply to your emails, interact with you on the various social media platforms and just ensures that you are served to satisfaction. These are people that are dedicated and have only one goal in mind, service delivery through client assistance. You can contact them any day of the week 24-hours a day without getting delayed or disconnected before your problem has been solved or help has been dispatched.
2. Fast Response
Our responses times are astoundingly fast. This is not a credential that we bestowed on ourselves, it is something that all our clients keep saying. Both the first timers and the repeat clients. Depending on the proximity of your home or vehicle to one of our several service vehicles, you should expect help anywhere from 10-30 minutes upon placing a help request. This means that you will not be stranded outside your car in the parking lot for hours or outside your house on the front porch for hours at no end.
3. Qualified and Experienced Personnel
We employ only the best of the best and our work personnel is composed of highly qualified locksmiths that can come up with adaptable solutions to combat your specific problem best. This, coupled with their many years of experience is simply an unbeatable combination.
How to get the wheels turning
The bottom line is if none of this seems to appeal to you, then we simply urge you to go to our website and see what our clients have to say about that type of service that they received. When in the greater Los Angeles area, there is no better Lockout service to call than Lockout Los Angeles.
Who are we?
We are company named Quick Locksmith the specialize in lockouts of all sorts, of lockouts ensuring that you get to access your car or home in as little time as possible with the least amount of struggle. We are here to ensure that you do not damage your vehicle or your home simply by trying to gain entry once you encounter the hurdle that is a lockout. So, why should you choose Quick as Lockout Los Angeles for your car lockout and home lockout needs? Call now: (323) 450-2142