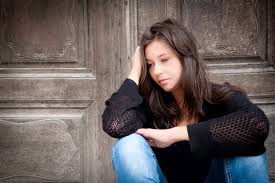 It can be a really awful situation when you accidentally lock yourself out of your house or apartment. This type of situation can be very stressful, with our life's being so hectic these days it's possible that you'll be late for an appointment or you have screaming children by your side making handling this added emergency a real inconvenience. Rest assured you're not the first person and won't be the last to have locked themselves out and it doesn't have to be the catastrophic situation that you think it is.
By following a few guidelines to help you cope with this matter easily:-
Try to stay calm, easier said than done I know but taking a few deep breaths will help you think clearly.
Under no circumstance try to open the door yourself, the likeness is that you will not succeed but the chances are likely that you will cause damage to the door locks making the situation twice as worse than it needed to be and quite a costly mistake.
Find a 24 hour mobile locksmith, they will come to your location no matter what the time either 4am or 5pm they work around the clock to provide locksmith service for people just like you.
Ask a friend or family member if they can recommend a locksmith company, or do a little google search and find a local locksmith, this way you can research the company a little bit so that you know they are reliable and have the ability to help as not all locksmiths can handle all situations.
Once you have found a company that you feel works for you preferably a licensed, insured and bonded one, then call their dispatch team.
Don't be in such a hurry to give them your address be clear and precise about your location if not your locksmith might end up driving around for a while delaying you further. Tell them your name, contact number so that the technician is able to call you when they are close. Give them a brief description of your problem so that the dispatcher can send out the appropriate technician.
Most locksmith companies consider a lockout as an emergency so you can expect your locksmith technician to arrive in around 20-30 minutes
Once the technician arrives they will get to work on opening your locks, they will use various techniques depending on personal preference and lock type, they might pick, bump, drill or install new locks dependent on your circumstance.
Once the work has been carried out your technician will give you a bill, services require payment on the spot so you can pay cash or credit/debit card with most companies.
You are free to go about your day with relatively little disturbance and a reasonable cost applied to your service.
When you find yourself locked out it really doesn't have to be that big of a deal follow the above guidelines and you'll have no difficulty at all. Ask the locksmith to cut a couple of spare keys for you this way you can give one to a neighbor or friend and prevent this situation from happening again.