Do you rent out with Airbnb? To ensure customer satisfaction, you have to guarantee the security of your property and guests. A nice approach is upgrading to the latest smart door locks. Also, by upgrading from a traditional house locks to modern smart door locks for Airbnb in 2020 will help you rent out remotely. In this post, we feature the 10 best smart door locks for Airbnb. Keep reading to find out more.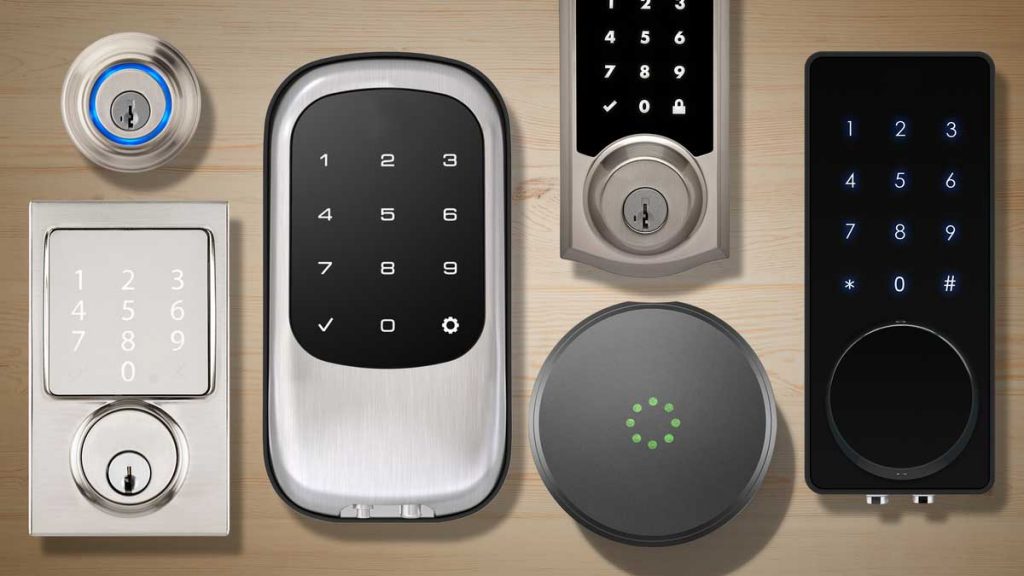 August Smart Lock Pro (3rd gen)
This smart lock manufactured by August, makes it to the top list of best locks for Airbnb in 2020. The smart lock for Airbnb comes with Wi-Fi support, and it is designed to work with Alexa, supporting voice control. Therefore, this is one of the most convenient locks and it is secure with door sense. It easily attaches to the existing deadbolt, so you can use the existing keys at any time. The lock features simplified installation and works well on standard single cylinder deadbolts.
Kwikset 99130-002 SmartCode 913 UL Electronic
The Kwikset 99130-002 SmartCode 913 UL Electronic is a top Airbnb smart lock manufactured by Kwikset. The lock features one touch locking with a 30 seconds auto lock option. Featuring up to 16 custom access codes, the lock comes with advanced security. It runs on AA batteries.
August Smart Lock
Another top rated smart lock for Airbnb is the August Smart Lock providing a keyless home entry using your Smartphone. The secure keyless entry lock features auto locking and unlocking when you approach the door. Therefore, it is ideal when it comes to worry free entry. The lock is simple to install taking less than ten minutes.
Schlage Z-Wave
Compatible with Alexa, the Schalge Z-Wave Connect Camelot Touch screen features an external lock cylinder with the thumb turn on the interior. The smart lock comes with capability to store up to 30 personalized codes at one time. It runs on the AA alkaline batteries. The lock features the Z Wave technology with ability to connect to your home automation system.
August Smart Keypad
Featuring a secure code based home entry; the lock comes with ability to create a unique code instantly from the smart phone. It mounts outside and it is compatible with any August smart Locks. The smart lock keypad features a simple push button. It is a perfect enhancement for your smart locks and provides secure alternative when you want to control who accesses the room.
The Ultraloq ULb BT Bluetooth Enabled Fingerprint
This smart lock features up to 5-in-1 keyless entry smart locks. It comes with finger print support and it is designed with a reversible handle. The lock is weatherproof featuring the intuitive OLED display. It comes with a single latch.
Yale Assure Lock Connected by august
If you are planning to replace the traditional deadbolt with a perfect smart lock for Airbnb, then the Yale Assure Lock Connected by august is a perfect choice. The lock is designed to support Wi-Fi or Bluetooth Touch screen and come with door sense sensor letting you to know when the door is not locked. The lock integrates seamlessly integrating with Airbnb ensuring a simplified check-in and checkout.
Oaks Smart Lock Electronic Front door Deadbolt
Fully optimized for use on Smartphone's, this is a perfect smart lock for Airbnb. The smart lock features pass codes for visitors and alternative two traditional keys. It features a battery dead alarm with an emergency USB power supply. It is easy to install and use.
Smart Lock InteTrend Bluetooth Enabled
For a keyless Airbnb entry, checkout the latest Smart Lock, IntTrend Bluetooth. The smart lock features touch screen for pass codes, comes with Smartphone lock, and unlock capability. The lock supports the auto-lock feature and an alarm speaker alerting you of unauthorized entry.
Samsung SHS-3321 Digital Door Lock
The Samsung Smart lock supports up to 71 user codes and comes with RFID support. It has the automatic locking technology and it is compatible with certain NFC items
If you'd like help selecting the best smart lock for your home, business or Airbnb rental, then contact us for professional assistance!